Musicians, are really just people.  They even make a mistake or two from time to time.  So, just like other regular people, they sometimes get caught in some pretty sticky messes.  Sometimes, the mess is so sticky, they have to go to the pokey!  Here's a list of a few of those messes: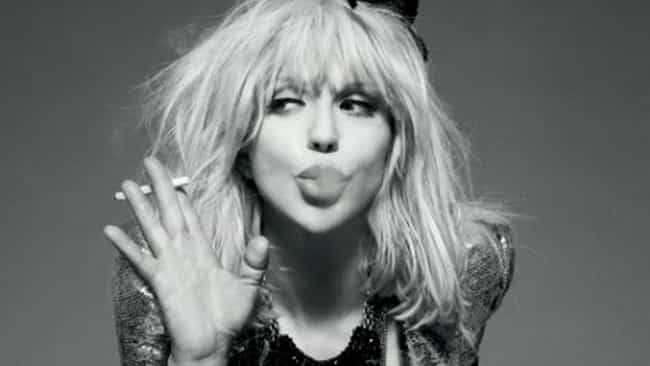 In 2003, Courtney Love was convicted of felony drug possession following a painkiller overdose that nearly killed her. A year later in 2004, she was charged with felony assault for attacking a woman with a bottle and a metal flashlight.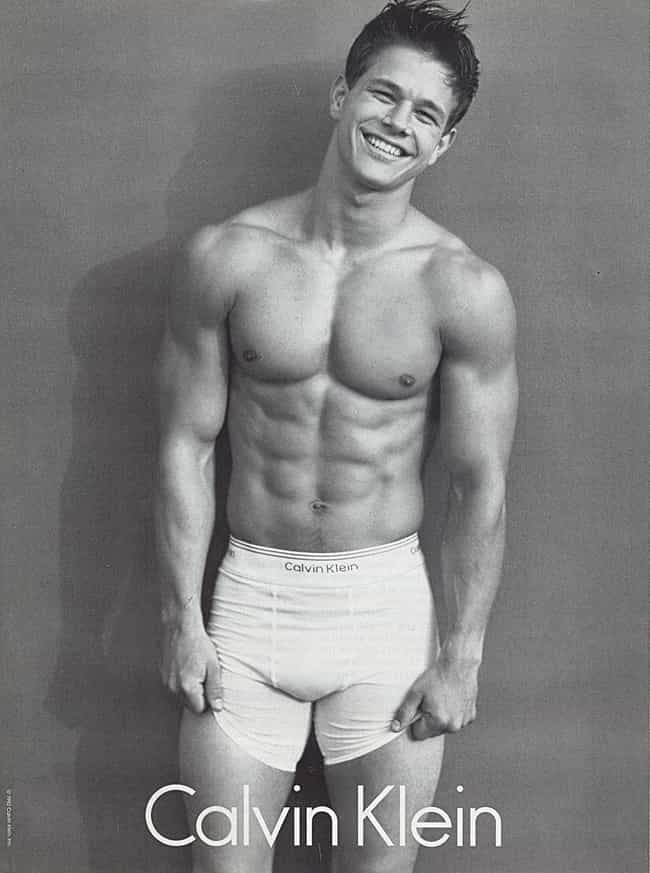 Mark Wahlberg is an upstanding member of society now, but he definitely had a rough time growing up. Addicted to cocaine at 13, and involved in a civil suit regarding hate crimes committed by Wahlberg at 15, it was no surprise when he was charged with the attempted murder and assault of two Vietnamese men at age 16. He attacked Thahn Lam first, knocking him unconscious with a large wooden stick while screaming, "Vietnam f*cking sh*t!" Later that day, he attacked Hoa "Johnny" Trihn by punching him in the face. He was sentenced to two years in prison, but only served 45 days due to overcrowding.
In 2014, Wahlberg began trying to get the attacks expunged from his record, claiming that he is a different man now, and would like to be pardoned for his crimes.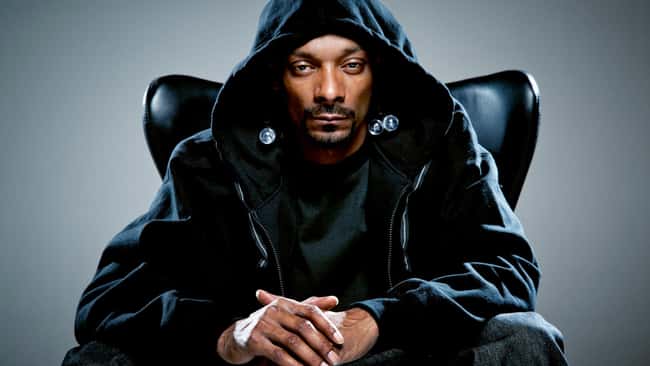 In 1990, Snoop Dogg was charged with felony drug possession. In April 2007, he was convicted of two felony counts of drug and gun possession by a convicted felon.
Elgin James is a filmmaker, musician and a former member of Friends Stand United (FSU).  James was arrested by the FBI in Los Angeles, California on July 14, 2009, stemming from an incident four years earlier. He was charged with a criminal complaint of federal attempted extortion filed in Chicago.  James was sentenced to one year and one day of prison in Chicago on March 8, 2011.  The same day James was sentenced he was hired to write a screenplay for Brian Grazer and Universal Pictures.
"The last few months have been a juxtaposition of the best and worst of my life. Today I faced my day of reckoning. … I have accepted responsibility for my past."  James said in a statement after sentencing.
James served his sentence at Metropolitan Detention Center an administrative facility that handles situations such as containment of extremely dangerous, violent, or escape-prone inmates.  James was released from US federal prison on March 16, 2012.
Chuck Berry
Chuck Berry has faced all kinds of legal trouble. His criminal career began in 1944 when Berry, along with two friends, robbed three stores then hijacked a car at gunpoint in Kansas City. He served time for two and a half years at the Intermediate Reformatory of Young Men and was released on his 21st birthday in 1947. In 1979, Berry was convicted of tax evasion and served four months in jail and had to perform 1000 hours worth of benefit concerts. In 1990, he was accused of installing a video camera in the women's bathroom of a restaurant he owned. He claimed it was to catch a thieving employee, but a police raid of his home found tapes of the women, including a minor, using the toilet. The cops also found over two ounces of marijuana, and Berry plead guilty to misdemeanor drug possession in order to avoid child-pornography charges. He settled out of court with 59 women over the illicit taping.
G.G. Allin
In the realm of crazy musicians, G.G. Allin is certainly a leading figure. The shock-punk rocker was known to mutilate his body and defecate onstage, covering himself in his feces. In 1989, Allin was arrested for assault and intent to do bodily harm to a female fan, who let him and his band stay at her home for a few days. During their sexual encounters, Allin handcuffed, burned and cut her with a beer can before drinking her blood. He claimed the acts were consensual and when the victim gave highly varying accounts of the acts, the charges were reduced to felonious assault. Allin was imprisoned for 15 months, during which time he wrote a mission statement claiming he would commit suicide on stage. He died two years later of a heroin overdose.
James Brown
The Godfather of Soul's criminal career got off to an early start when he was arrested for armed robbery at 16 and served three years in a reform school. Decades later, Brown would repeatedly find trouble, mainly for drug, weapon and domestic violence offenses. His most notable indiscretion came when he brandished a shotgun in his office, angered that someone was using his bathroom without permission. The police were called and set up a roadblock nearby that Brown drove through, and he led cops on a chase that went from Georgia to South Carolina and back. He eventually crashed into a ditch after the tires on his pickup were shot out. He served three years for a combination of weapon and assault charges.
Jim Gordon
Though not a household name, Jim Gordon drummed for many big-name acts, most notably keeping time in Eric Clapton's supergroup Derek and the Dominos. An undiagnosed schizophrenic, he started hearing voices, particularly those of his mother, and his life fell apart. In 1983, he went to his mother's house, hit her repeatedly with a hammer when she opened the door and then fatally stabbed her. He was sentenced to 16 years to life for the crime and is still in jail.
Leadbelly
Huddie Ledbetter was a three-time convict, beginning with a gun-possession charge that landed him on a chain gang in 1915. He escaped only to be arrested three years later for killing a family member over a woman. Seven years into his sentence, Leadbelly was pardoned after he wrote a plea — in song form, no less — to the Texas governor, who frequently stopped by the prison to hear the blues icon perform. In 1930, he was arrested for attempted murder and served four years.
Phil Spector
Legendary producer Phil Spector was always a strange one. There are plenty of stories of him waving guns around while in the studio, and he kept his wife Ronnie Spector, the lead singer of the Ronettes, as a virtual prisoner in their L.A. mansion, out of jealousy. But Spector upped the crazy ante in 2003 when actress Lana Clarkson was found dead in the producer's home. He originally claimed her death was an "accidental suicide" but, after two trials, he was convicted of murder in the second degree. Spector is currently serving 19 years to life.
Rick James
Rick James was best known for his hit song "Super Freak," an apt description considering his arrest in 1991 for torturing and imprisoning a 24-year-old woman for days. Both James and his girlfriend Tanya Anne Hijazi were jailed on charges of assault with a deadly weapon, false imprisonment, forced oral copulation, making terrorist threats and furnishing narcotics after they burned the victim with a crack pipe, coerced her into sexual asks and forced her to use cocaine. While out on bail, the two were accused of kidnapping a music executive and beating her. James was convicted and served two years in prison.
Sid Vicious
Charismatic Sex Pistols bassist Sid Vicious was embroiled in controversy following the death of his longtime girlfriend Nancy Spungen, who died at the Chelsea Hotel in 1978 under suspicious circumstances. Vicious claims to have found her in their bathroom with a single stab wound in her abdomen after waking up from a heroin-induced slumber. His explanations varied from saying he had no idea what happened to alleging that Spungen fell on his knife during an argument. Vicious attempted suicide 10 days later, and was jailed at Riker's Island not long after for assaulting Patti Smith's brother. He died the day after he made bail from a heroin overdose.
Varg Vikernes
A member of Norwegian black metal band Mayhem, Vikernes was accused of burning down several churches in 1992 as revenge for the Christian desecration of Viking graves. The following year, he was arrested for stabbing bandmate Øystein "Euronymous" Aarseth to death. Though Varg claimed it was self defense, he was found guilty of murder and arson with a 21-year sentence. He was released in 2009.
Vince Neil
This slideshow requires JavaScript.
The Motley Crue frontman's wild ways led to numerous days behind bars. In 1984, he drunkenly crashed his car, killing his passenger, Hanoi Rocks drummer Nicholas "Razzle" Dingley, and severely injured two people in the vehicle he hit. He served 15 days of a 30-day sentence. Since then, he's been caught driving drunk twice, most recently as 2010. He's also been accused several times of assault and battery, including one incident in which he allegedly hit a worker at the Moonlight Bunny Ranch brothel.